Betin Uganda App Review and Bonus
The Betin Uganda app has recently closed down its services throughout the country and now operates exclusively in Kenya. This is not the best news for Ugandan residents looking to place a bet. The good news is there are substitutes out there that offer a similar if not better standard of gambling service to that presented on the Betin Uganda app.
Betin Uganda app closure
We are not sure at this moment in time as to why the Betin Uganda app has been shelved, we only know that it has. We are not looking to get too caught up in the details but to instead offer an alternative to those who are looking for one.
Our recommended alternative
Our top recommended betting app in Uganda has to be Betway. Not by a small margin either. The Betway app is available across a lot more territories than the Betin Uganda app. Therefore comes with a more established reputation throughout Africa and the rest of the world. The Betway brand is much bigger than Betin, making it able to invest more money into the development of such gambling products and services.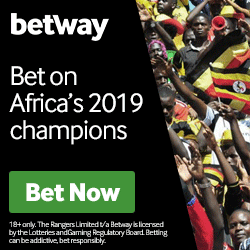 Stronger offers and better value can be achieved here, much more so than what was available from the Betin Uganda app previously. There's specially trained customer service agents on hand as well to help with any issues or queries. A good job really as with the app having so many features it can get a little overwhelming when exploring new markets or sections.
There's lots of features to familiarise with, such as cashing out bets before the outcome has been decided. There's also lots of extra value that can be picked up from the promotions section. The app is easy to use and makes betting on the move quick and easy. Go check it out for yourselves.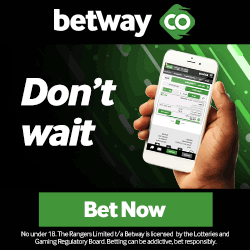 Here is our review of the Betin Uganda app whilst the service was operational. As a reminder, this service has now been closed down.
Betin Uganda app review (No longer available)
The first thing worth mentioning is how impressed we were with the reliability of the Betin Uganda app. This clever app has two different interfaces depending on your data speed.
If you have slow data speeds or are in a bad signal area there is a low data density interface that takes away all of the fancy images and graphics to just leave you with the info you need to be able to still place your bets in a timely fashion, reliably and consistently.
When we tested the fully mobile optimised Betin Uganda app we were very impressed with the sharp look and bold colours used as well as the overall layout.
The menu systems made sense and got us to where we wanted to be in no time at all.
The choice of sports and markets available to us were more than adequate for our betting preferences. A whole load of markets are available outside of your normal outright 'to win' markets. For example on football you can bet on both teams scoring or in tennis you can bet on an individual winning a certain amount of sets and so on and so on and so on.
We found the payment methods flexible with either bank transfer, mobile money, USSD AIRTEL + MTN Deposit all being accepted. We also found withdrawing funds from our account a simple and reliable process by having the option to withdraw straight to our bank accounts directly from the Betin Uganda app.
Virtual betting is growing ever more in popularity and as such Bet In has integrated virtual betting into the Betin Uganda app. The choice is more than adequate here with the following sports available from your mobile device
Virtual Football
Virtual Basketball
Virtual tennis
There are also specially designed virtual leagues on offer from the Bet in Uganda app that allows you to place bets across multiple football fixtures and see the games play out over either a 2 minute period or within seconds of tapping the 'kick off' button. Ideal for those times when you only have a short amount of time available.
Tap on a specific fixture within the virtual league system and a wide choice of markets open up to you for that specific game, keeping the variety and enjoyment factors at optimum levels.
It's important to point out that the virtual teams within the league systems do not reflect form levels of the real teams that are represented.
The choice continues within virtual betting with Your Betin Uganda account as well if you own a desktop computer or laptop.  Virtual horse racing and dog racing is also available from these devices.
If sports and virtual sports betting wasn't enough to satisfy us, we were also presented a number of casino games to entertain us further. Within the dedicated casino section (available from the top menu bar in the Betin Uganda app) we found African Roulette, dice games, live roulette and much more available to us.
We really liked the fact that we could play and enjoy these games in a demo mode with okay money, to begin with so that we could try each game out and get a taste of what it had to offer before committing any actual real money towards them.
We found most of the games enjoyable to play and the graphics on display kept your eyes fixed on the action. All games played better for us when we played them in landscape mode so we would recommend you tilt your devices 90 degrees when playing them.
All in all, we were very surprised at the amount the Betin Uganda app had to offer. It acts alone as a comprehensive sport betting mobile tool but the fact there was also virtual betting and casino on offer made it all the better.
A reliable and trustworthy brand, with a great reputation, frequent value offers, a high-end product and fantastic customer service. It's certainly worth a look if you are looking to place bets on your mobile device, in our opinion.
You can check all of our other top-rated African apps here as well as keep up to date with all the latest sports news and gossip from our Twitter account at @bettingappscom.