Best African betting apps
Welcome to our best African betting apps page. Here you will find the very best betting apps across the continent that provide a reliable and honest way to bet straight from your mobile device.
The world of betting is starting to pick up pace across Africa and as such new African betting companies are emerging offering better services and forcing the older companies to up their game.
We have searched, tried and tested all that African betting has to offer online and have provided a shortlist for you summarising our findings with the best African betting apps currently available, in our opinion.
Here's our list, as well as information as to why we hold them in such great esteem.
Best African betting apps – by country
Click on your country to find the best apps
South African betting apps
1 – Betway
The Betway app is our current leader in the Best African betting apps list as a whole. The app is not only available in South Africa, but much further afield throughout the African continent. There's a good range of currencies and languages to choose from as well.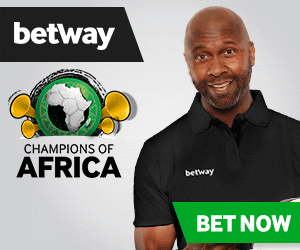 Betway have built up a solid reputation all throughout the world. A reputation for being a trustworthy, reliable, top end online gambling service. With years of experience, Betway are more of a market leader, than a follower. The Betway app clearly shows this when given a try.
Strong graphics and fancy icons are used for those customers in good data signal areas. However, there is also a basic version that is very light on data to also ensure people can place bets in poor network locations. Live scores, statistics, In-play betting, and a side casino are all features found within the Betway app.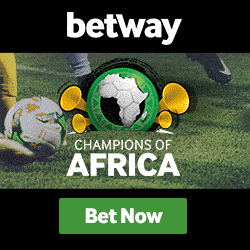 Promotions are plentiful and offer good value to a wide range of customers. New and existing customer promotions are displayed within the app and there's a generous loyalty scheme attached that rewards you each time you bet. Take a look what offers are available today from this highly recommended African betting app below.
Nigerian betting apps
Here you can find betting apps that accept customers from Nigeria. Read below to find out how each app differs. Find out which Nigerian betting app best suits your style of betting.
 Bet9ja
Bet9ja ticks all the right boxes when it comes to mobile sports betting and well deserves its place in our best African betting apps list. The interface looks great, it's feature-rich (such as the ability to cash out before your bet has been settled), there are great offers, a huge variety of sports and markets available from all across the globe and fast deposit and withdrawal methods to keep the cash flow in your favour!
Betway
Betway caters to multiple countries throughout Africa. Therefore you will find the brand appearing multiple times on this page. They are well trusted all over the world, primarily due to offering consistent world-class service. With one of the biggest choices of markets across an array of different sports, it's hard to turn a blind eye here when searching for a credible betting app.
Betway offers both new and existing customers from Nigeria fantastic value in their everyday offerings and in their exclusive offers too. Well worth looking at.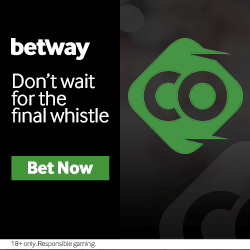 Is gambling legal in Nigeria?
Online gambling does not appear within the laws of Nigeria. As such online gambling is allowed as long as the companies offering their service comply with the laws that govern Nigerian land based casinos. These laws state that games such as non-skill card games and dice games are illegal. Therefore these games are not available online either.
However sports betting, poker and slots are available online to enjoy legally. As are a range of casino games you would expect to find within a Nigerian land-based casino. Therefore relax and check out which betting apps we think you should consider downloading for your sports betting activity.
Kenyan betting apps
Betting apps are available to Kenyan residents, although they are not easy to locate due to the uncertainties left behind when Betkenya.com vanished. This site was the only regulated and licensed online gaming platform within Kenya. Now that this has gone there is a need to reach out to betting companies outside of Kenya that accept Kenyan customers. Such companies are listed below.
Bet In Kenya
Betin Kenya is a reputable sport betting app that is available across all smart mobile devices and even has the ability to provide a less intense graphical version in order to still provide reliable service in low signal areas. This is very handy if you live away from the urban areas and still want a secure and consistent service with minimal waiting on pages or information loading. The app is very easy to get along with and there's always an offer or two available to keep your loyalty and coming back for more.
Betway
Betway offers their services throughout the counties of Kenya. A choice between high-quality graphics or a dulled down basic version makes the Betway app perfect for those areas with the poor network coverage. competitive prices are offered for sports betting, as well as a comprehensive online mobile casino. A solid app that has lots of features separating it away from its competitors.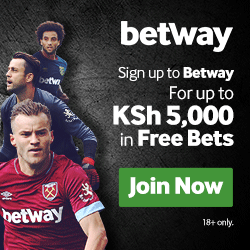 Is gambling Legal in Kenya?
There is no specific mention of online gambling within the betting, Lotteries and Gaming Act of 1966. This law governs gambling within the Kenya territory and is what regulates The Betting Control and Licensing Board. Therefore there are no restrictions in place preventing you from gambling legally online.
International betting companies generally tend to welcome Kenyan customers with open arms. Services from these companies can differ greatly. Therefore take the time to familiarise yourself with the information here to work out which betting app is the best Kenyan betting app for you.
Uganda betting apps
With over 400 Betting companies available to Ugandan residents, the choice can be a little overwhelming. It can also be difficult to separate the trustworthy, reliable ones to the ones that should be left well alone. Our shortlist below will guide you through which betting apps we would recommend residents of Uganda check out.
 Betway
Betway is a huge betting company that service may territories. Uganda is one of them. One of the few mobile bookmakers that offer a cash-out service to the country. This means that you can agree to take a price for your bet before the outcome has occurred. Therefore providing the opportunity to see a return on bets that would have otherwise lost. If you are from Uganda and are looking for a betting app, we would strongly recommend this one.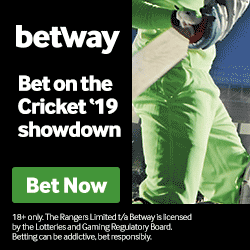 Is betting legal in Uganda?
Betting online is legal throughout Uganda, although the age limit here is much higher than most other territories around the world. In Uganda you have to be 25 years of age or older in order to bet legally.
The Ugandan government has recently performed a crackdown, focussing on shutting down those companies who were operating illegally. As such the online betting platform is seen to be a safer place than it was two years ago. The trend seems to suggest also that it will only continue to get safer. Here are our recommended go-to betting apps for the people of Uganda.
We are continually searching for new betting apps that may have recently been released and will add any others we feel confident enough to pass on our recommendations.
You can also get in touch with us on Twitter at @bettingappscom to inform us of any apps you feel deserve to be on this list and. Here you can also keep you up to date on all the latest sports gossip as well as pick up handy info on any value we spot in the betting markets.